Update: Even in 2022, Arvixe is yet to improve. I was finally able to move my domain and site to another hosting company this year. So please avoid Arvixe at all cost – I had the worst experience.
The world is advancing and technology is being upgraded and perfected… but not in the eyes of this shitty hosting platform. While other hosting providers are trying to beat their competitors by providing quality service to their customers, arvixe web hosting is killing their customers and their business.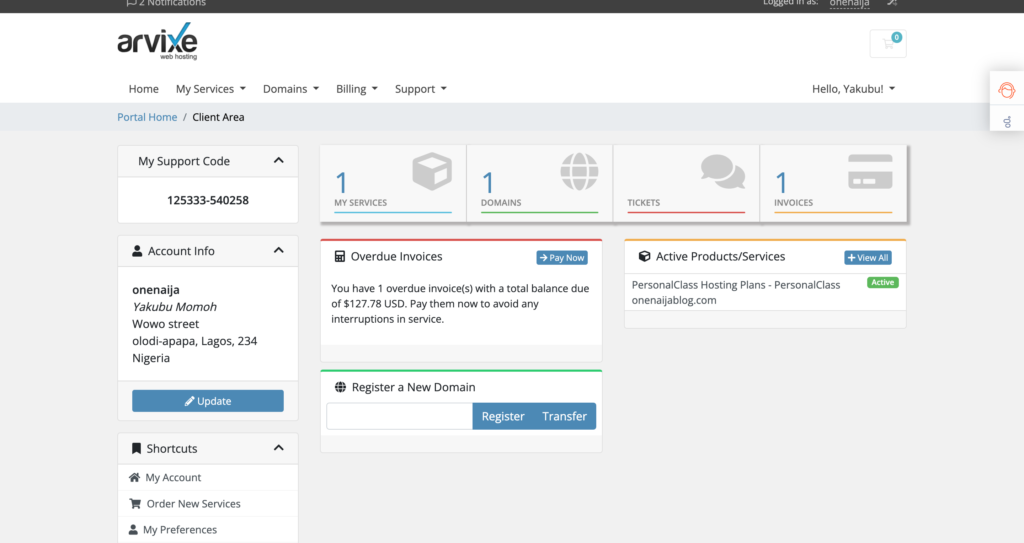 Arvixe Web Hosting were once a good hosting platform. But ever since the original owners sold the company 3 years back, they've been going down by knowingly destroying their customers' websites using their brainless tech experts.
Must Read: Driving Traffic To A News or Entertainment Site Can Be Easy Using This Tip
Arvixe Web Hosting are not hesitating in bring their customers down by killing their sites and businesses.
They've f***ked up a lot of websites, and many webmasters I know have left Arvixe web hosting due to the host incompetence. The blogger who introduced me to Arvixe web hosting left because of their shitty service and poor customer care.
Why Arvixe Web Hosting is a Shitty Host to Host Your Website
In case you are wondering why I'm writing a bad review about Arvixe Web Hosting, I am trying to help people choose a good host for their businesses as I've always done. Arvixe will only ruin your business if you decide to go with them.
Why Arvixe Web Hosting is a shitty host?
once you paid for your hosting plan at Arvixe web hosting, consider yourself lonely and on your own. The customer care won't help you solve your problem. If they are having problems with their server, they can't possibly help you. Why? their customer care services are just there to collect money and disable accounts.
Arvixe web hosting customer care services are shitty and can't solve problems:
A hosting provider is supposed to have a customer care that solves problems. They are supposed to always follow-up till the problem is solved. Why? Because they want to see your business succeed…
Must Read: How To Link Your Google AdSense Account To Your YouTube Channel
If your site is having problems, you call your hosting provider to take a look at it, right? They'll try to make the website work properly, and if they can't, they'll restore your website back-up to its earlier working state.
But not the Arvixe web hosting, they can't even solve a little problem coming from their own server… I created a forum for my blog a while back, so I could answer and solve my blog readers' problem. After some months, the forum went offline for no reason…
After some research, I discovered that Arvixe Web Hosting were the ones behind my forum going down. One of their shitty tech staff mistakenly turned on "mod security" on my server for no reason.
I asked for my forum to come back because it hasn't violated any rule… but its 2 months now and my forum is still down… without any of their tech experts solving the problem. If that's not disappointing, tell me what is!
Their 99% uptime is not guaranteed as they are saying:
Blogging is a serious business and having your site going offline most of the time is bad for business. Arvixe Web Hosting doesn't provide 99% uptime as they claimed.
Verdict
Want to buy a good host? Do not think of going to Arvixe Web Hosting or you will regret ever being a blogger.
What makes a host good is; the customer care, the uptime of the host, the speed of the host, good and posittive reviews… and the truth is Arvixe Web Hosting lack all this. The below screenshot are the bad reviews and low rating from Google…
I've been with them for 4 years, my first 2 years with the shitty host was great (when they haven't sold their company) the remaining 2 years was hell as I have run on lost using the shitty host.
You can search online to see how many bloggers blog Arvixe Web Hosting have ruined…
Let's talk
Do you have comments, questions or thoughts you'd love to share with us? Please do use the comment section below to drop your comments.
Remember that your comments, questions, and thoughts are highly welcome and most appreciated.
Do not forget to share this post with friends so they'll know how to save their business from bad hosts like Arvixe Web Hosting
Save
Save