Epson vs. Brothers Printer – Which is Better?
In this article, we will do a head-to-head comparison of Epson and Brothers printers.
Brothers vs. Epson – Print Quality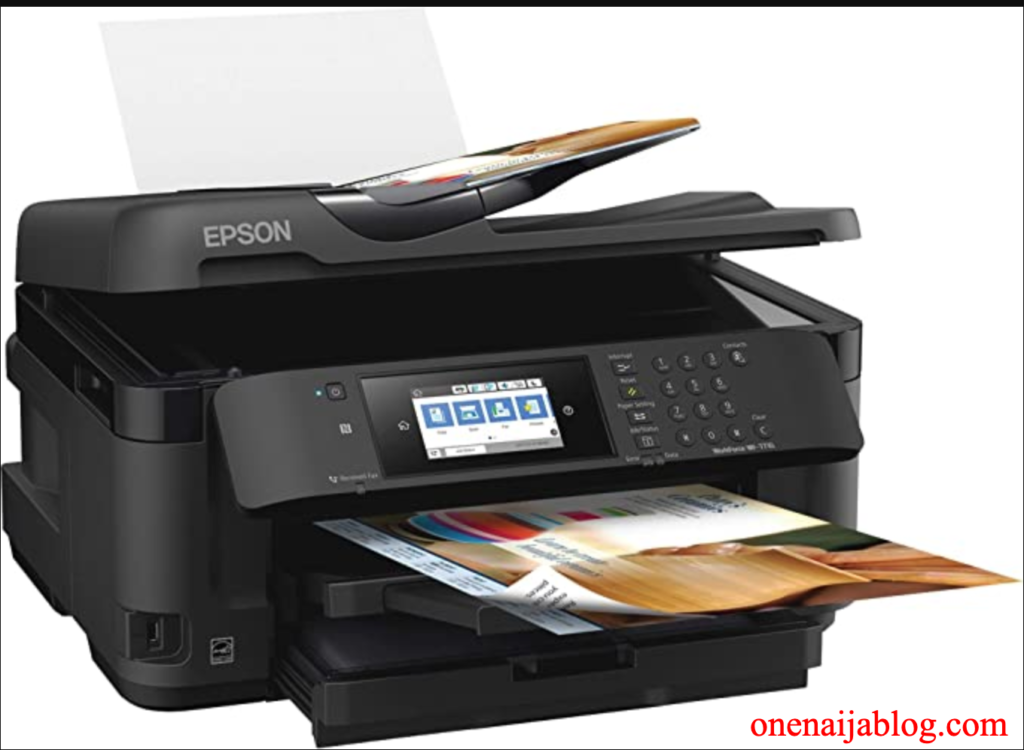 Inkjet is now the reigning technology for printers, and it is what both Brother and Epson printers run on.
Both brands of printers can do color prints, but colors from Epson printers are deeper and show better contrast. Epson printers can also reproduce more colors than Brother printers, and when it comes to color accuracy, they are up there too.
But many Brother printers, such as the budget-oriented ones, punch above their own weight. For example, the Brother MFC-J1205W is rated by TechRadar as the best budget home printer. It comes at a very low price but doesn't compromise print quality.
The only issue with the MFC-J1205W is that it struggles with bright, saturated tones so that pictures might lose some sparkle.
But it is when you leave the budget class that Epson printers start shining. The pricier models come with Epson's masterful imaging technology that ensures a no-compromise expression of image quality for images and borderline photos.
Brothers vs. Epson – Print Speed
Brother printers combine a tank ink system with a high-capacity cartridge, but Epson printers utilize a refillable super tank system. This difference in configuration favors Epson printers, letting them be faster than Brother printers in the same price range.
An exception to the above is the Brother INKvestment Tank MFC-J4535DW. It is an all-in-one inkjet printer that prints very fast, at least compared to other inkjets in its price range. The only compromise is the image quality. Normal quality and high-quality photo modes only bring out passable images.
But where Brother really shows off its strength is in its laser printer series. Their laser printers are great with monochrome prints, and they can get very fast. Heavy-duty Brother printers are known for speeds of up to 40 pages per minute.
Selecting between Brother and Epson printers for speed depends on the type of print you'll be dealing with. For jobs that deal with color, Epson is just suitable for you.
If you are dealing with monochrome printers and want the richest blacks, go for Brother laser printers.
But if you are in need for speed (pun intended), go for an Epson printer.
Brothers vs. Epson – Ink Price and Maintenance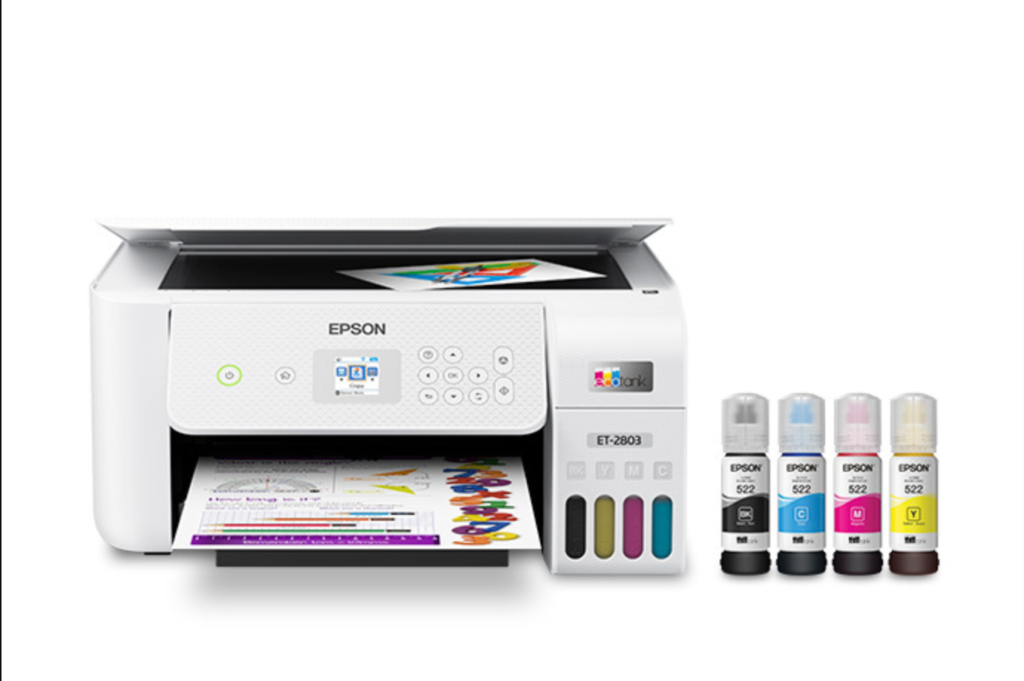 If you are in the market for a printer for personal use, you might have different priorities from, say, someone who's an office person.
That's why the ink price and maintenance routine of your new printer should be carefully considered.
You need to balance your needs—home or office—with how much you can pay for ink or the time you can dedicate to maintenance.
But first, let me answer the bigger question of which brand of printer is better for home or the office.
It's pretty straightforward. Brother is a brand known for delivering sturdy low-cost printers for personal use. Their printers are among the most budget-oriented options out there, although you have to factor in ink price afterward.
For office use, I prefer Epson. They are more versatile, able to deliver stunning color pictures and excellent monochrome print. Brother printers can miss out on the former aspect.
Epson printers also pack all the latest technology, including wireless connectivity, and have a better overall track record.
Now to ink price and maintenance. This can vary depending on the printer you choose and even the series you choose within a brand.
Printer ink is costly, and if you could have a way of getting more for less, you wouldn't want to miss it. That's another advantage of using an Epson printer.
Epson ink tank printers come preloaded with a huge quantity of ink for longer print times before being exhausted.
That saves you much money as you wouldn't need to refill as frequently as someone with an inkjet printer. You are also guaranteed genuine ink because it comes directly from Epson.
Plus, maintenance will be easier as you won't need to replace cartridges.
So for cost-effectiveness in terms of ink and maintenance, I'd personally go for an Epson printer.
Epson Printer Pros
Yeah, it's about time we play the game of pros and cons.
Epson printers do very well in the:
Reliability
Compared to Brother Epson, printers are less likely to make compromises in printing speed or quality.
Epson printers are great for high-volume printing that doesn't sacrifice quality. The ink tank feature also lessens the possibility that your printer will run out of ink during a task.
Technological Advancements
Epson printers are designed for printing massive sizes of documents. You can print all kinds of sizes of documents from A8 to A0.
They also come with wireless capabilities like secure print and email. You can turn sketches or digital artwork into canvas prints and use print finishing lacquers to ensure lasting color.
Wave printing technology is fused into Epson printers to ensure that banding is drastically minimized.
Versatility
If you want sharp monochrome prints, Epson printers do that well, even though Brother is a bit ahead in that area due to the latter being more of a laser printer brand.
And if you do monochrome and color prints, an Epson wouldn't disappoint.
Cost Reduction
Epson printers are usually more expensive than Brother printers due to the better color reproduction of the former.
But the cost of buying ink over time can add up more quickly if you go with a Brother printer.
Epson ink tank printers will ensure you don't run out of ink so quickly.
Epson Printer Cons
While being a technologically advanced and versatile heck of a printer brand, Epson does have some flaws with its printers that are worth considering.
Uses a Lot of Printer Ink
Because Epson printers use an ink-based system and produce high-quality images, they use more ink. This is because the more complex the picture, the more ink is needed to create or reproduce it.
Must be Used Frequently
This is a problem that affects all inkjet printers but let me go ahead to highlight it.
When not used frequently, Epson printers can allow ink to dry and clog the printheads. This will surely take time to clean and can add up to the cost of maintenance
Ink can also oxidize when air gets into the printer. This can result in ink wastage and ultimately cause you to spend more money.
That's why laser printers are often recommended over inkjet ones. The latter can lie around for years without issues, but expect clogged printheads from your Epson inkjet printer if you don't use it for days.
You can add this con to your list of reasons why an Epson printer might not be suitable for home use unless you've got a ton of homework (pun intended) to keep it occupied.
Brother Printer Pros
Let's now isolate some of the things that make Brother printers great.
Low Cost
Cheap pricing is one area where Brother undercuts the competition. Brother printers are generally more affordable than alternatives from other brands.
As such, Brother printers are okay for household use, although if you are a business, you might want to go for the more expensive models. Even at that, you will be getting a decent price-performance ratio.
Sturdy
Brother printers are generally known for being solid and well-constructed. They are also compact and can fit in small spaces, making them ideal for home use.
High Print Speeds
Brother printers excel in print speeds. That is especially true of their laser printer models. The average Brother printer can print up to 30 pages per minute, and flagship models can do much better than that.
All in One
It is Brother printers that are usually the swiss army knife of printers. They are multifunction workhorses that pose as a printer, scanner, and fax machine in one machine.
Wireless Printing
Wireless printing is one technological strength of Brother printers. Thanks to this feature, you can print by scanning from any eligible linked device.
It doesn't matter if it is a smartphone or tablet; you can print straight from it.
Brother Printer Cons
Cheap pricing and fast print speeds are two of Brother printers selling points, but all isn't green on the Brother side of the debate.
Time to handpick some of Brother's top flaws.
Paper Jam
Paper jam happens on other printer brands, including Epson, but it's rare. It is more common on Brother printers.
Paper jam occurs frequently and can break the fuser if you try to remove the paper. Many Brother printers, even some more costly ones, have experienced frequent paper jams.
Noisy Operations
It's hard to enjoy your work when it's noisy. With a Brother printer, noise is an oddity you might have to deal with, and if you can't stand even a little bit of it, a Brother printer might not be for you.
Costly Toner
If you are not using a Brother laser printer, you will have to cope with the high cost of toner.
The price of toner for Brother printers is on the high side, and to make matters worse, that toner gets consumed very quickly. Then keep in mind that laser printers are not the best for images and anything that involves color.
Poor Paper Alignment by Printer
They said I should tell you; that the Brother printer you might be setting your eyes on might have issues with paper alignment.
You must insert the paper very carefully into the printer, and even then, it might come out twisted or warped. If not, there may be unsightly blotches of ink on the paper.
Which printer brand is most reliable?
That's the question. Thankfully, it has a straightforward answer.
All things considered and exempting the higher price tag, Epson printers are deemed the most reliable.
If you don't want to run out of printer ink in the middle of your job or run into sudden issues with your printer while work is in progress, your safest bet is an Epson printer.
Wrapping Up
Hopefully, this review has revealed everything you need to know to make a wise choice between an Epson and a Brother printer.
Brother printers are less expensive, more compact, and print at high speeds for their price tag. But short-lived ink and the inability to print images (for laser print variants) may make them less reliable for you.
Epson printer's best features include more technological advancements, versatility, and cheaper cost of maintenance in the long run, but you get to spend more money to purchase one.
If you are willing to spend a bit more money, an Epson might be all you've been praying for.
Related Articles
Is Brother a good printer brand?
Best Epson Ecotank Printers for Sublimation
Sublimation Ink vs Pigment Ink
4 Best Sublimation Papers for Epson Printers